Tag Archives
final fantasy XV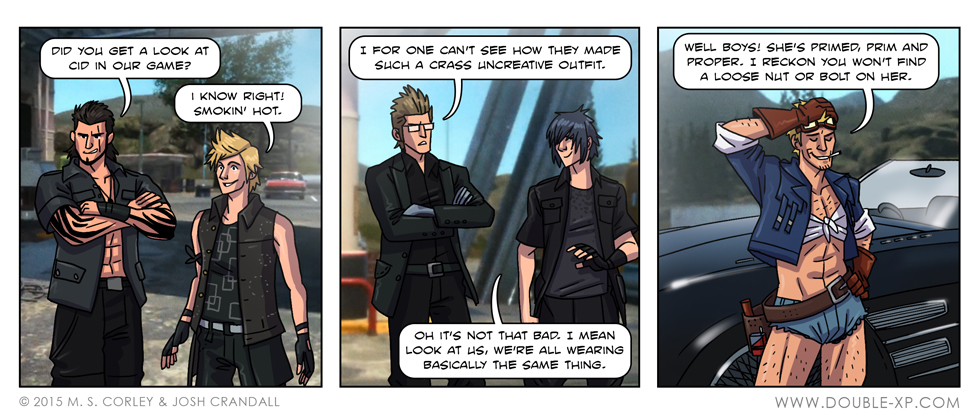 There's lots that could be say about FFXV so far, but lets talk about Cindy/Cidney.
After playing the demo, the original reports that she is the 'Cid' in this game may or may not be true, but if she is that's progressively cool they made her a girl.. but….
-Isaac
Like us on Facebook!