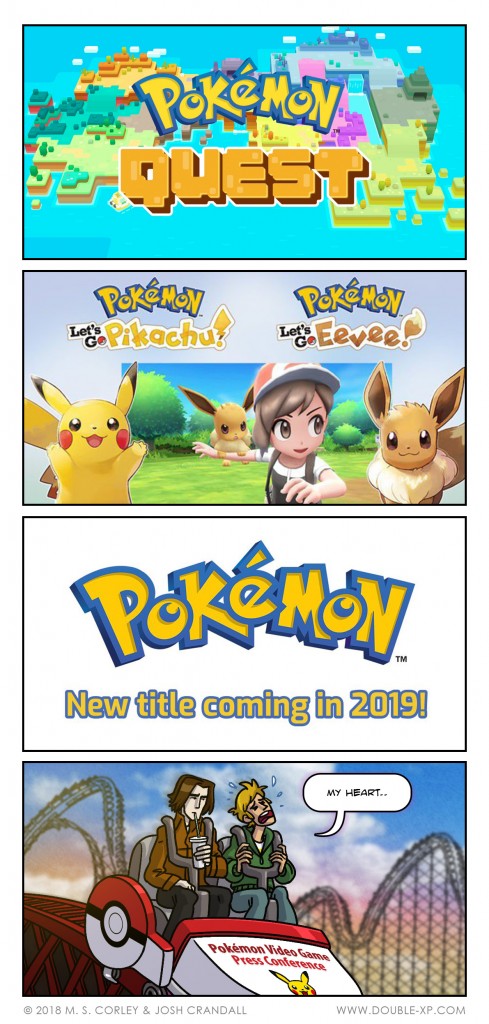 Did anyone else go into the Pokemon press conference with all the rumors swirling expecting only to see Let's Go Pikachu, and then when they started with Pokemon Quest feel like that was it? Like everything was a lie, all those rumors that seemed so real were fake!
I about turned off the news, and then boom Let's Go! was real but it wasn't actually a next gen pokemon game and I was worried again that this was the future, and THEN they confirm the real next gen is coming in 2019.
They sure got me good!
-Isaac